Overlay & Resurfacing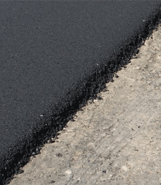 Resurfacing involves placing a new layer of asphalt over existing damage. This layer is 1-2" thick and patches areas damaged by water erosion, drainage problems, and normal wear and tear. After the damaged area is cleaned and prepped, a tack coating is sprayed to help adhere the overlay to the existing asphalt. This process is typically more cost-effective than removal/replacement, but does not address cracking, potholes, or sub-grade failure. The trick is knowing when this is a good option to use. Blackbird Contracting Services, Inc. has seen it all, and can give you the best route to take to save you money now and in the long-run.

Why Choose Blackbird Contractive Services, Inc.
We won't sell you services that you don't need. We keep our quotes honest. We know that in conjunction with our quality, this keeps you coming back.
Some companies will sacrifice quality to get the job done in a timely manner and under budget. Blackbird doesn't hold that belief and we've proven it otherwise.
As we work with you, we keep you in-the-know throughout the project. We strive to educate our customers on what we do because it saves them money later on!
We provide the best result for the best price. From concept to completion, Blackbird's twenty years of industry know-how gets it done on time and within budget,

Environmentally-Minded...Always
And it can save money!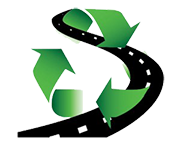 Helping the environment and saving money - It's a win-win situation
Blackbird Contracting Services, Inc. takes all the necessary precautions and steps to remain environmentally friendly. From recycling materials to disposal to helping you find the tax breaks associated with being green, we cannot live and work in the great state of California without doing our part!
Click here to read about Federal Tax Credits for Energy Efficiency.