ADA Compliance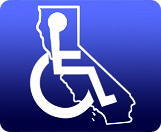 Making it safe
ADA Accessability is a big deal. You want to provide access to all patrons and visitors, there has been an increase of accessability
lawsuits in Southern California recently for non-compliance of the
federal law pertaining to the American's with Disabilities Act ("ADA").
This greatly effects all types of business and commercial property owners in California.
With no Warning you can be sued
Under the ADA, business and commercial properties open to the public are required to allow people with disabilities access to all portions of the business which are open to the general public. Access must include, among other things, properly designated parking, with no steps or curbs blocking an entrance. Bathrooms and aisles must be able to accommodate customers with wheelchairs and counters with a specific height. The law allows a disabled person who has been denied access to any business or commercial property because of violations, to file a lawsuit without complaining to anyone prior to filing that lawsuit.

There is no "grandfathered" law that states the age of your building is exempt from being ADA Compliant. As a matter of fact, there are people out there who are making their living from the money won in lawsuits over non-ADA Compliance. These people know the codes and the law. Fortunatley for our customers, so do we.
Blackbird Contracting Services, Inc. will act as your ADA Compliance specialists and will help get you up to speed (and code) so that you can provide access to all while keeping the lawsuits at bay.
Why Choose Blackbird Contractive Services, Inc.
We won't sell you services that you don't need. We keep our quotes honest. We know that in conjunction with our quality, this keeps you coming back.
Some companies will sacrifice quality to get the job done in a timely manner and under budget. Blackbird doesn't hold that belief and we've proven it otherwise.
As we work with you, we keep you in-the-know throughout the project. We strive to educate our customers on what we do because it saves them money later on!
We provide the best result for the best price. From concept to completion, Blackbird's twenty years of industry know-how gets it done on time and within budget,

Environmentally-Minded...Always
And it can save money!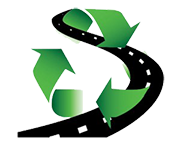 Helping the environment and saving money - It's a win-win situation
Blackbird Contracting Services, Inc. takes all the necessary precautions and steps to remain environmentally friendly. From recycling materials to disposal to helping you find the tax breaks associated with being green, we cannot live and work in the great state of California without doing our part!
Click here to read about Federal Tax Credits for Energy Efficiency.